There are many new TV shows and movies coming up that are age-appropriate for toddlers and preschoolers. I wanted to share a few that are showing this week you may want to check out.
This Friday, Disney's The Princess and the Frog opens nationwide. In case you didn't know, Princess Tiana is Disney's first African-American heroine.
My baby girl has been anxiously waiting for the movie to open and has been seeing the commercials and trailers for months now. The only way we could help her understand how long she had to wait was to tell her it wouldn't be out until her birthday. So, now that she knows her birthday is around the corner, when she sees Princess Tiana on TV, in the stores, or wherever, she asks, "That movie comes on my birthday, right?" Guess where we'll probably be on Friday?
This past Sunday, a new Dora special, Dora's Christmas Carol Adventure, premiered on Nickelodeon. In this episode, Swiper tries to swipe the Christmas star from Dora's Nochebuena party and winds up on Santa's naughty list. I love that it's a Nochebuena party (Christmas Eve), since that is when a majority of Latinos have the family get-together and dinner, not on Christmas day. If you missed it, you can catch it again this Sunday, December 13, at 7 p.m. (ET) on Nick Jr.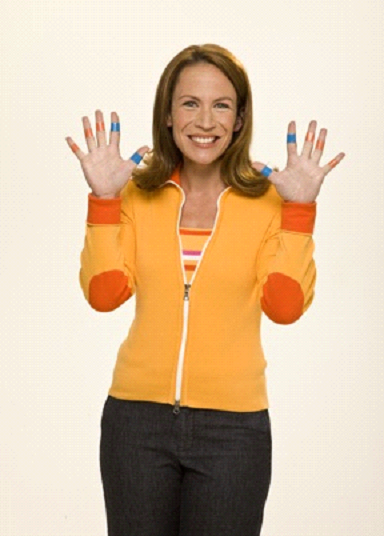 Nick Jr. will premiere Signing Time, a music series dedicated to teaching sign language to preschoolers, today, Wednesday, December 9. Signing Time teaches American Sign Language (ASL) vocabulary-building signs that are useful in daily life. This is one of those in-between shows that play throughout the day and I'm told the first one is scheduled for after the 1 pm ET show. I plan to catch a few of these to help baby girl learn some more signs. Ok, really, it's to help me learn some since she already learns many at school and is often teaching them to me.
Enjoy the shows this week and let me know what you and your kids think after watching them!