About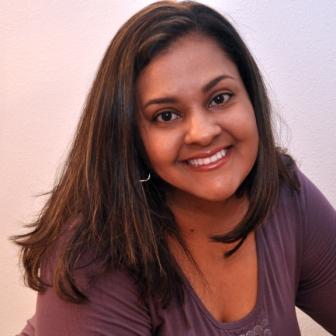 Email me: melanie (at) modernmami (dot) com
modernmami™: A mom trying to make it in the modern world. Juggling a business, husband, kids, household, life, etc., etc. One who not only values her family, but also herself.
What is modernmami™.com?
modernmami™ is an award-winning lifestyle blog reaching moms across the world with an average of 33,000 pageviews a month. Melanie Edwards provides an honest depiction of modern life for today's wife, mother, and woman from a Latina working mom's perspective. Typical content found on modernmami™ includes parenting stories, family fun, food, and Latino culture (particularly Puerto Rican culture). Melanie also shares stories relevant to busy working moms seeking balance in managing the various roles of their daily life. Founded in 2006, modernmami™ was named a Top 50 Mom Blogger of 2014 by mom.me, included in Babble's Top 100 Mom Blogs of 2012, and named a Parenting.com must-read blog in 2010. Additionally, in 2012, Melanie was honored to participate in an intimate roundtable discussion with First Lady, Michelle Obama, representing Latina mothers and their concerns.
Who is modernmami™?
With a degree in Industrial & Systems Engineering, over 10 years' experience in Information Technology, 3 years' experience in the e-learning industry, and now 10 years in social media, Melanie is well-versed in technology and fully embraces her role as digital entrepreneur. As the owner and editor of modernmami™.com, Melanie performs a variety of roles: digital content creator, blog manager, marketing, SEO, and social media community manager.
Melanie's insight is often sought by her social media peers and organizations. She has spoken at various conferences, including Type-A Parent, Blogalicious Weekend, BlogHer, and SheStreams, on topics such as blogging balance, marketing to Latinas, and HTML basics, among others. Melanie has been featured on Univision, NBC's Today Moms, Parenting.com, Fox News Latino, and The Miami Herald, along with local media coverage. She has also been a contributor for DisneyBaby.com, Let's Play, Pampers, Scholastic Parents, Fox News Latino, and Mamiverse. Additionally, Melanie was a member of the Walmart Moms Blogger program for 5 years, with many more previous and currently successful brand partnerships.
On a more personal level, Melanie is originally from Puerto Rico and has lived in the Central Florida area since she was a young child. Along with her husband of 14 years, 11-year-old tween daughter, and 6-year old son, Melanie currently resides in the Tampa Bay area. Melanie is raising multicultural children and loves sharing about culture in an effort to help her children learn about their Trinidadian and Puerto Rican heritage.
Work with Melanie and modernmami™
Want to talk about partnership possibilities? A comprehensive media kit is available upon request! Reach out to Melanie via email (melanie@modernmami.com), the contact information found below, or connect on Twitter, Facebook or a variety of other social media platforms – find her as @modernmami!
Contact:
Melanie Edwards
13194 US Hwy. 301 S. #240
Riverview, FL 33578
melanie (at) modernmami (dot) com
(407) 8-LATINA or (407) 852-8462