El Día de Los Muertos (Day of the Dead) is not a holiday that is normally celebrated in Puerto Rico, but since we have been reading the book A Kid's Guide to Latino History
[aff] and learning about various Latin American nationalities (particularly during Hispanic Heritage Month), my 8-year-old daughter came upon the section of this holiday and became curious. She especially inquired about calaveras and sugar skulls, wondering about the origins of the tradition of painting sugar skulls.
As we explored calaveras and El Día de Los Muertos, we found this great resource from the Smithsonian Latino Center, with Día de Los Muertos lesson plans that even included a calavera art activity! Using their calavera template, my kids and I created a fun Día de Los Muertos (Day of the Dead) calavera craft, using simple art and craft supplies found at our local Walmart. Ready to see how you too can make this simple calavera craft with your kids in honor of El Día de Los Muertos?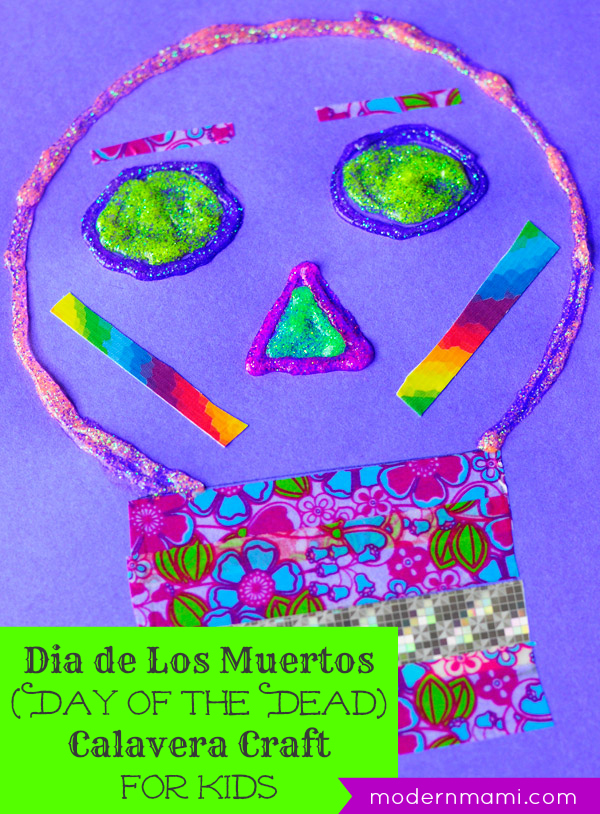 { 0 comments }